MAPPLCOM™ Group
The Group of Top-Tier Private Researchers, Scientists & Technology Developers since 1998
76 Patents in diverse domains including Next-Gen Artificial Intelligence (AI) & Conversational AI, RF & Signal Transmission, Digital Voice, Video & Image Processing & Compression and Branchless Mobile Banking. Complete spectrum from concept to design, manufacturing and after-market services under our ODM and OEM operations.
Back to home
"

Our consistent approach to product development is to never replicate existing, but to create something

from nothing and produce new value by setting unique standards

"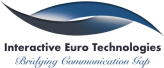 Our History
Since 1998, we research, design, develop and deploy our proprietary products and services for government, service providers & operators, enterprises, and defense & law enforcing agencies. The Group obtained first International Telecom License from FCC (USA) in Sep 2002 and now reliably holds a Product Partner status with several Tier-1 Mobile & Fixed-line Operators across the globe.
The Great Founder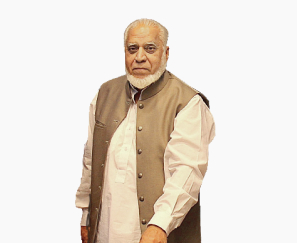 Chaudhry Fazal Ahmed
(1937-2016)
The Late Great Founder of AKSA & EURO
Message from The Late Great Founder:
"Venturing into sophisticated automation field, dominated by foreign entrepreneurs, was a big challenge indeed. Consistent managerial efforts, supported mainly by dedicated hard work of our team members, have finally led to AKSA & EURO's recognition as a Company and Group of repute [...]
Our Mission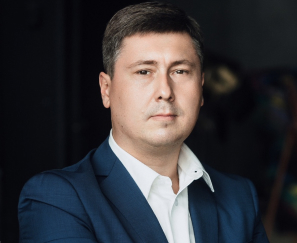 Dmitry Timofeev
Vice-President
Strategy & Commercial
We intend to contribute to the advancement of humankind & infrastructure by improving our own technologies and constantly seeking to re-invent ourselves. Our customers find us unique in many ways, with philosophies that combine old-fashioned principles with modern thinking and technology. It is this varied mix of virtue and ingenuity that will enable us to continue fulfilling our vision to be a growth-oriented industry leader for many years to come.
We shall establish and maintain with our own presence and through our Solution Partners throughout the global marketplace all distinctive standards of our operations – our technological capabilities, price competitiveness, customer services and earning strength.
Customer Value
Our services address complex communications requirements and critical security challenges for public networks. We empower Telecom Operators, Goverments and Various Industries to simplify the needs of complex communication across the globe. Our customer base consists of global Tier-1 and Tier-2 Service Providers, including MNOs, MVNOs, Carriers and Aggregators including large incumbents in the Latin & North America, Central & Eastern Europe, Middle East, Mid East, Asia-Pacific and Africa.
Strenghts Which Make

Our Solutions Different
COST-EFFECTIVENESS
Intermediaries-free connections, AI and blockchain algorithms significantly drop down operator's OPEX and Investment costs for interconnection and traffic transit between any TDM and legacy IP standards and Next Generation IP Networks.
SPEED & ACCURACY
No latency real-time data exchange brings variety of the best-in-time rates and enables smooth application performance and uncompromised consumer experience with any application at each moment.
SAFETY & SECURITY
Remote wireless tools of subscribers biometric identification and verification make sure that all nerwrok transactions are properly authorised and secured by owners.
INTELLIGENCY
Smart and powerful AI and blockchain algorithms analyze subscribers behavior patterns and interests and select the most appropriate options.
AUTOMATION
Fully automated system doesn't force to compare or pick out options, only to enjoy the result.
EASINESS
Plug our SIM-card into the phone, and phone will be automatically connected to MAPPLTM environment and will install all services.
One Platform – Multiple Next – Gen Products – Global Access
MAPPLCOM and all its associate and group of companies, including AKSA, Interactive EURO Technologies, EURO Technology Group, etc. is a Research & Development and privately-owned technology companies with offices and establishments in the United States of America, United Kingdom, Russian Federation, Ukraine, State of Kuwait, United Arab Emirates, Switzerland, Estonia, Pakistan, Hong Kong, South Africa & Kyrgyzstan that specializes in Next Generation Networks (IP-NGN), Signal transmission& compression techniques, Award-Winning Products and operates IPX-MPLS Backbone Platforms and IP Fusion NGN Networks, deliver high-quality and cost-effective services to operators, carriers, customers and suppliers around the globe.
The Group operates a Sonus-powered network with POPs in Tier III data centers across multiple switching hubs, POPs, colocation and NOCs throughout America, Europe, Central & South East Asia, East & South Africa and Australia, now expanding footprint to Middle Eastern & Far Eastern Countries as well. Our carrier-grade infrastructure brings redundancy via a multi-tiered, self-healing topology - providing maximum uptime for voice and data networks. Our owned, not resold hosted PBX/SIP trunking technology platforms deliver comprehensive next generation services. Sophisticated least cost routing ensures lower cost on ircuits and voice calls.