A Key to Next
Generation Digital Age
Next Generation IP Networks, Voice, Data and Managed Services
for Telecom Industry, Governments and Enterprises.
Modernize your Networks & Systems and capitalize on Next Generation Networks & Systems without Significant Investments
Modernize your Networks & Systems with MAPPLCOM's Next Generation Solutions lead you to seamlessly interwork between any TDM/Legacy and IP standards and to enjoy the benefits of Industry's Next Generation Solutions and Services
Voice Traffic

8 mln min/day

Mobile Wallet Accounts

more than 46 mln

New SIM Sale

more than 35 mln

Biometric Verifications

more than 180 mln

G2P Payments

more than 16 bln

Loan Disbursements

more than 2 bln

BVMT Transactions

more than 227 mln

Deployments @ Retail

more than 0.26 mln
Capitalize on MAPPLNeXT™ & MAPPL 2040™ Next Generation Technologies and get benefits of Next Digital Age
Emerging Packetization of IP

A set of proprietary systems based on emerging Packetization technology of IP which leads to convergence of networks and follows the layered approach for separation of Infrastructure, Service Control and Service Provision functions

Convergence of Networks

Converged, efficient and flexible IP-based platform for any codes over single or multiple IP endpoints with a robust IPX/ MPLS/ IP/ TDM network which can evolve in a modular and flexible manner to create, deploy and manage innovative unified application services

Multi-Protocol Interworking

Seamless interconnection between TDM/Legacy and IP protocols, e.g. IETFs SIGTRAN, ITU-T H.323 3GPP BICC, and interworking via IETF Session Initiation Protocol (SIP) suite in line with IMS, VoLTE, IPX and IP standards
MAPPL2040™
Proprietary NextGen Technologies and Networks
MAPPLCOM'S Next Generation Technologies & Networks combine the great features of the Fixed Telephone Network nurtured over years e.g., high quality, reliability, and stability with the merits of IP Networks e.g., diverse services & a real cost effectiveness. Connecting to other carriers' networks and enabling players in diverse businesses and industries to introduce & launch new services and add value.
We have a proprietary Research & Development since 1998 and are working to accomplish connectivity & scalability in the Next Generation Technology & Networks while also taking care of seamless migration and connections with 5G and Future Mobile Systems. Our technology provides Open Architecture, Independent Provisioning & Multiplicity, High Speed & Excellent Quality, End-To-End QoS Support, Security & Reliability.
Learn more
From Legacy Networks

Our services are typically "vertically integrated"
MAPPL™ Technology provides specific infrastructure components for their delivery

To NGN Flexible Service Creation & Provisioning

Horizontal Convergence: Our services are no more vertically integrated
MAPPL™ Network Functions are componentized
MAPPL™ Technology is a new paradigm of standard "CAPABILITIES" as service enabling toolkit
Next Generation Secured Global Licensed Network
A Next Generation - Sonus Powered Network with POPs in Tier III data centers across multiple switching Hubs, POPs, Colocations, and Regional Network Operation Centers. Our Carrier Grade Next Generation Infrastructure brings redundancy via a multi-tiered, self-healing topology providing maximum uptime to voice & data network operators. Sophisticated & Advanced least cost routing ensures lower cost on circuits and voice calls.
MAPPL™ with an extensive and resilient network infrastructure supports a wide portfolio of international voice and data solutions, cost-effective value-added managed services and a range of network monitoring services. All our infrastructure and effective processes are fully compliant with cyber security regulations of NIST & FISMA to ensure network security policies and best practices.
Learn more
Award-Winning Next Generation Products and Services
MAPPLCOM'S Next-Generation Products—are also known as platform products because they are expected to inspire and support a whole new line of derivative products—coupled with a major commitment to deliver in accordance with the sophisticated and rapidly changing requirements of the marketplace linked with enhanced user experience.
Our End-to-End capabilities and processes include a solid strategy, conceptualization and design documentation phase. Our development team then takes over and applies our own version of a SCRU Methodology that's been designed to ensure both rapid development and high user satisfaction.
MAPPL holds 76 Patents and 12 Award-Winning Innovations, 46 Publications on Digital Transformation, Digital Economy, Next Generation Technology, and presented in GSMA's Sucess Case 2019.
Learn more
Our Product Portfolio includes
Next Generation Interconnections
Global Roaming Free Communications
Voice - Data - Multimedia
Digital & Global Branchless Banking
NextGen Wearables and IoT
Augmented & Virtual Reality Environment
Enhanced 4D Shopping Experience
Integration of AR into Apps and Platforms
Biometric Technology
Mixed Reality Video
Location Based Experiences
Photogrammetry
Eye Tracking & Object Tracking
Gesture Input and Interaction Design
Motion Input Interaction Design
MAPPLTransit™
IP Transit - Premium Quality
MAPPLTransit™ offers high quality, scalable and affordable bandwidth and the best value in global marketplace. Blend with wide choice of service locations with our exceptionally high-quality connectivity to Access and Content Networks throughout the world, and you will understand how we turned hundreds of carriers, service providers, and application & content providers into long-standing customers.
MAPPL'S Service Level Agreement (SLA) ensures 100% global network availability, SSAE 16 standards, 99.99% packet delivery ratio (PDR), 99.995% Uptime, Jitter EF Priority 5ms, less than 38 milliseconds roundtrip latency and proactive outage notification within 10 minutes and VNS with Dual-VNF 100%. MAPPL delivers maximum uptime and calculates service credits to match monthly billing cycles.
Learn more
MAPPLConnect™
NGN Carrier - Grade IP Interconnect Platform
MAPPLConnect™ leading edge, Next Generation Network Architecture that delivers carrier-grade capabilities such as QoS, scalability, reliability, layered security and service management. Resilient & Direct Connections to the world's leading carriers, mobile & fixed networks, which offer distinctive resilience through geographically distributed softswitches, session border controllers, and media gateways.
MAPPLConnect™ supports TDM (E1/T1/DS3/STM-1/OC3, ITU/ANSI/ ETSI/HK-ISUP, ANSI/ETSI PRI), IPX (SIP/SIP-I, FE/GE), and NGN enabled switching - NGN-IP (SIP-I/SIP, VoIP/FE/GE) network access. It enables seamless interworking between any TDM and IP standards in full complience with TISPAN. MAPPLConnect™ offers price sensitive termination through more than 350 interconnected carriers and Tier-1 niche telecom operators.
Learn more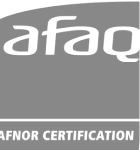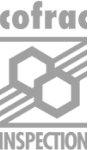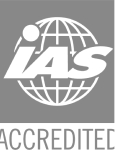 We are ISO 9001:2015 & 27001:2013 Certified
Stay on the edge
of the future with us