The price of an extra G: how realistic is estimate of €160 billion?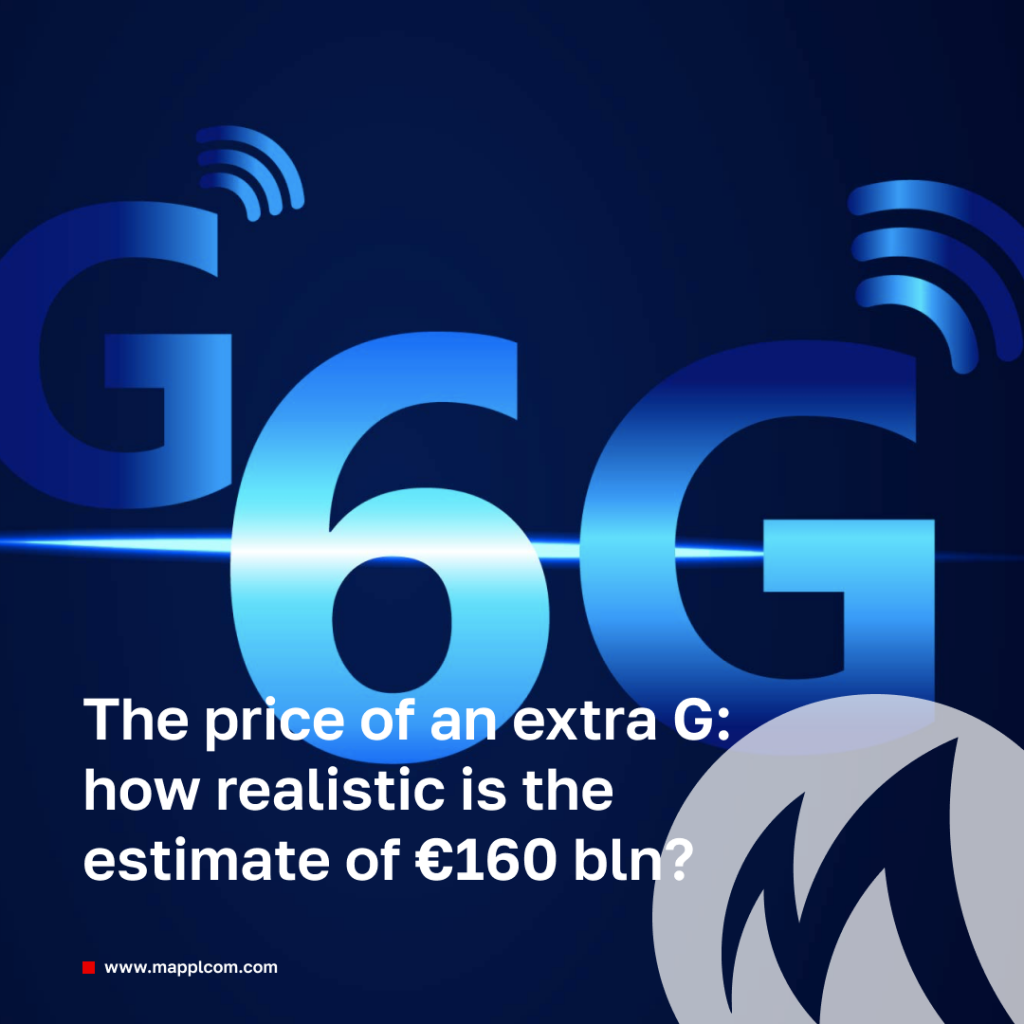 A group of experts from one of the dominant telecom players has finished working on evaluation of financial benefits anticipated from complete deployment of 5G connectivity. According to the findings, within the next 5 years we can expect market growth of more than €40 mln and slightly more than €160 mln by the end of decade.
While some enterprises clearly understand how to use financial benefits of the last network generation, others do not see how exactly one could extract value from just a faster connection. In order to educate on how reliable, latent, secure and efficient services with higher capacity can be transferred into money, a deeper detailed investigation of new sources of profits is needed.
Obviously, the core role of 5G in digital development was noticed when the COVID-19 pandemic forced companies to start seeking new remote business methods, special tools for employees' management and data governance. If all these things, as well as the need for transformation, hadn't been a vital necessity earlier and could have been postponed, now the new services are just crucial for the world's social and economic recovery. Due to vast opportunities for integrity into existing business processes, it's expected that new possibilities will be created for "businesses of all shapes and sizes and across all sectors".
Surprisingly enough, the shift back to "normal" working routine doesn't seem to be something inevitable after the end of the pandemic, according to experts' opinion. With regards to many benefits given by a chance to work from home (spending time with families, no need to waste time for trips to work and back home, more relaxed dress-code, decreased renting costs for headquarters and so on), vast majority of employers (almost 85%) are said to be going to make steps toward combining both distant and offline modes, while 1/3 of respondents say they haven't defined a return to working strategy. The only related issues managers are concerned with is if there're some pitfalls in leaving stuff without a watchful eye, but it's still the mater of self-discipline and corporate culture.
What other components should be calculated to get the idea where the benefits will come from? Except for the growth of mobile connectivity itself, companies will be able to bring more customized differentiated approach to operation, thus, increasing savings' amounts (which can be redistributed then). Besides, the higher productivity benefits of 5G allows companies to implement and develop industrial IOT (or Industry 4.0) where AI-based procedures leads to higher production capacities. In addition, personalized pricing and tailor-made services will create additional niches in the market. Many non-existing (for now) services will emerge through fulfilling the potential of 5G connectivity.
This is how this estimate was calculated by the research group. Even knowing the main sources of extra benefits, some experts argue that 'this is nothing more than a potential so far" and it's highly questionable, if telecom providers and related companies have enough power to achieve what is sold now as a guaranteed gain for the economy. But it's still important to work on equal and fair distribution globally to achieve what's promised.