Analyzing the demand for cloud connectivity: WFH spurs SD-WAN sector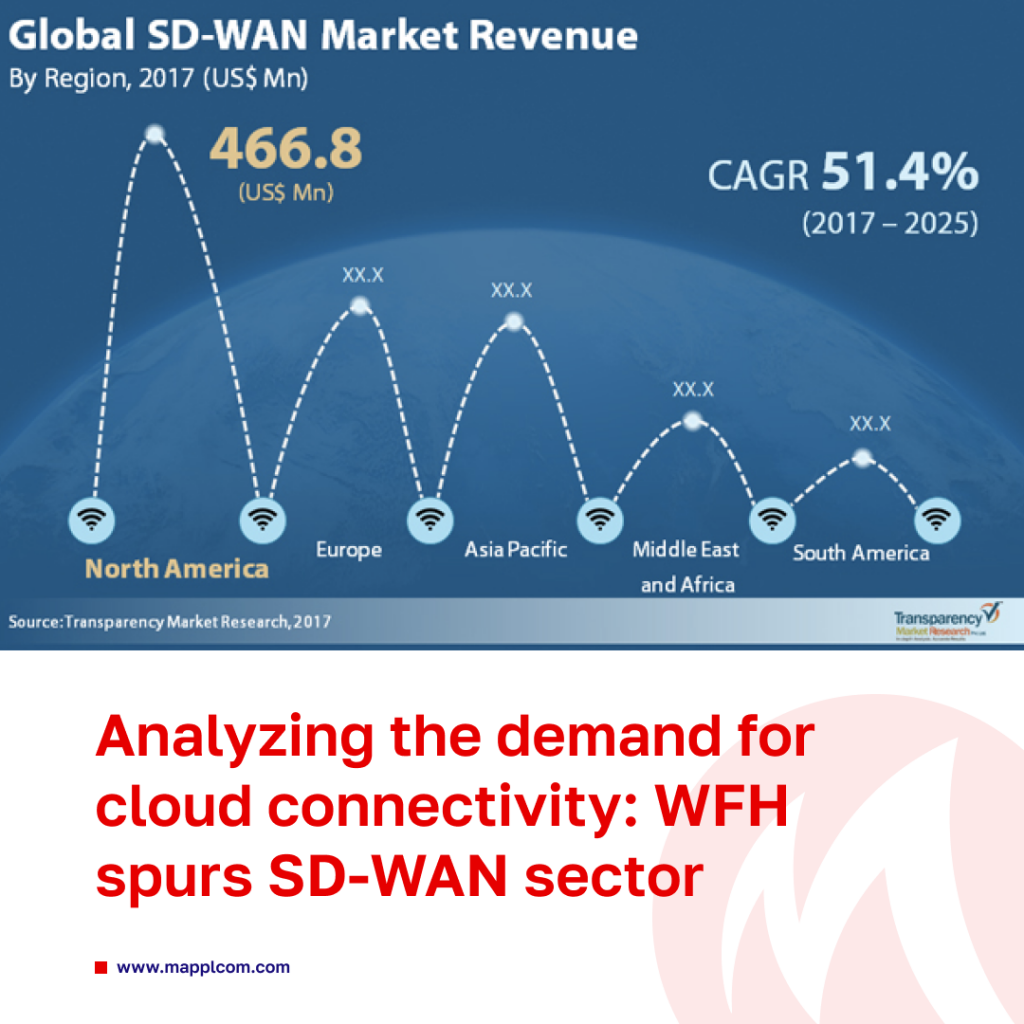 Talking about two majors sectors of cloud connectivity services, we can notice a drastic difference in their dynamics, since the SD-WAN (Software-defined Wide-area networking) sector is facing a light decrease (which is usually explained by experts as a consequence of coronavirus-related issues), while the second tool seems to be reaching its peak.
Judging by the latest researches, the SD-WAN solutions and software market is predicted to face this year an increase of an average growth rate of 34% (CAGR), thus, reaching $2 billion volume within this period. The forecasted growth for the next periods is not less optimistic, since the market is believed to reach almost $3 billion and $4.6 billion by in 2021 and 2023, respectively.
Except for the negative impact of the pandemic state on some supply chain and sale segments, coronavirus has also triggered enterprises' digital transformations, which partially included usage of SD-WAN to serve the growing demand for setting workloads, tasks and apps in the cloud. Since most of the companies recognize the benefits of the technology now, we can anticipate further acceleration of SD-WAN demand in 2021.
As a part of the research, some representatives of the companies, which already adopted Software-defined Wide-area networking, were asked to name the top four benefits of SD-WAN application. The most common answers include faster cloud applications performance, bandwidth optimization/cost savings, improved security and better management/agility. These end-users also admit that they are likely to be recommending this tool, which also indicates broadening use cases and growth of the market. Nevertheless, many customers demonstrate growing awareness of SD-WAN's as the market matures, therefore a growing number of end-clients tends to take into consideration this type of services and software. Another cause of the boost showed by SD-WAN recently is a capacity of integrating VPN (virtual private networking) for both enterprise branches and remote workers, which was extremely popular during the pandemic work from home (WFH) trend. This is why now, trying to take the advantage of the current state, many SD-WAN vendors work on some solution to provide security WFH tools which are going to drive the market forward.
Trying to predict the further steps in the development of SD-WAN, the research's authors state that the most likely additional innovation and evolution in the sector will be based on connecting multiple clouds to reach the creation of a multi-cloud networking (MCN) market, as well as orchestrating and managing endpoint and cloud security products for enabling higher data security. All in all, more and more clients understand now how to extract value from such tool as SD-WAN platforms, which makes it one of the most promising telecom market segments in the nearest future.