The great 5G enterprise opportunity, who owns it?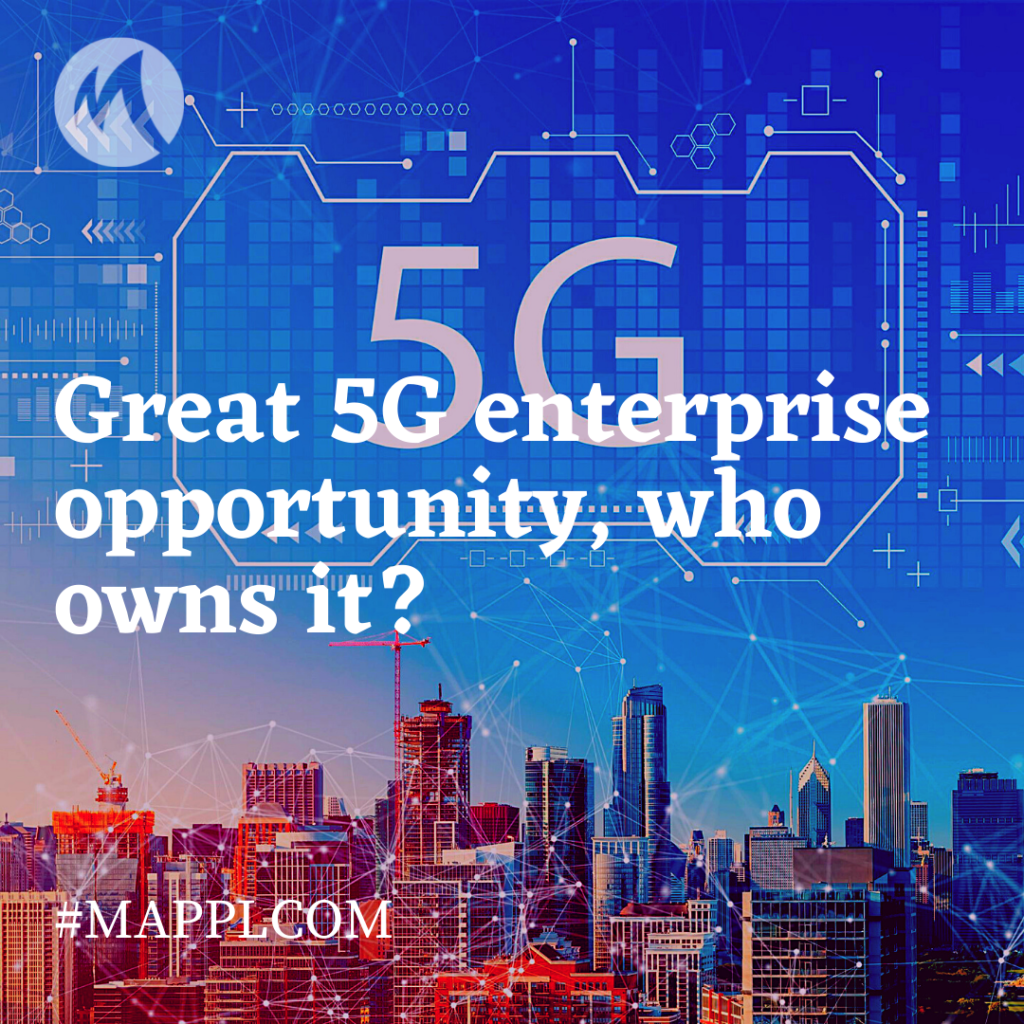 In the times when 4G arrived, the whole mobile sector was expected to gain revenues significantly due to innovative services supported by a way higher bandwidth. This effect was spoiled, however, partially by emergence of OTT (Over-the-Top) players with their competitive messaging. At the same time, customers were already thinking about new business opportunities which drove their expectations that high to increase providers' costs significantly. Now most deployers, first of all, estimate potential return on investments in advance to make sure the newest network generation bring them enough money to cover the costs. Communications Service Providers (CSPs) take into account both investment in 5G spectrum and architecture and have to adjust pretty soon not to become obsolete. This adjustment could be performed through modernization of IT-related parts in internal systems and external networks. Currently used closed-type platforms and solutions do not satisfy these needs and a shift toward open agile-like concept is needed to overcome potential pitfalls.
One of the most important changes in the 5th generation, compared to the previous one (not considering technical side of the question), is that while 4G always was consumer-oriented, 5G would mainly serve for industrial application and business/production-related tasks (bonded with cloud solutions it would help extract value from the concepts of Internet of Things (IoT), Artificial Intelligence (AI) and some other). For the next generation services of IoT and AI it's not just a better/faster technology – it's a necessity (!) – since the old model routing the data across the entire network is not feasible, and is also a huge burden economically. At the same time optimized 5G-enabled edge network would bring benefits for both CSPs and end-users because of ubiquitous connectivity, driving seamless integration, automation and control of robotics across the factory floor. This is the way to collect, store, arrange, analyze and distribute data in real-time, locally, imbuing the system with self-optimization capabilities that can drive huge efficiency savings and bottom-line benefits.
All in all, the only way to get the promised benefits by the industrial players – integrate designed business solutions and complicated systems with this so-much-expected 5G technology. In order to do so, they have to make sure that service providers and deployers altogether find the market of particular geographical area attractive enough to be covered with the promising technology. And this can be reached by building trust and designing truly secure technology and effective distribution channels. It's not a vicious circle, but interested parties have to cooperate for the sake of common success.