The 2020 storm is finally weathered by telecoms industry!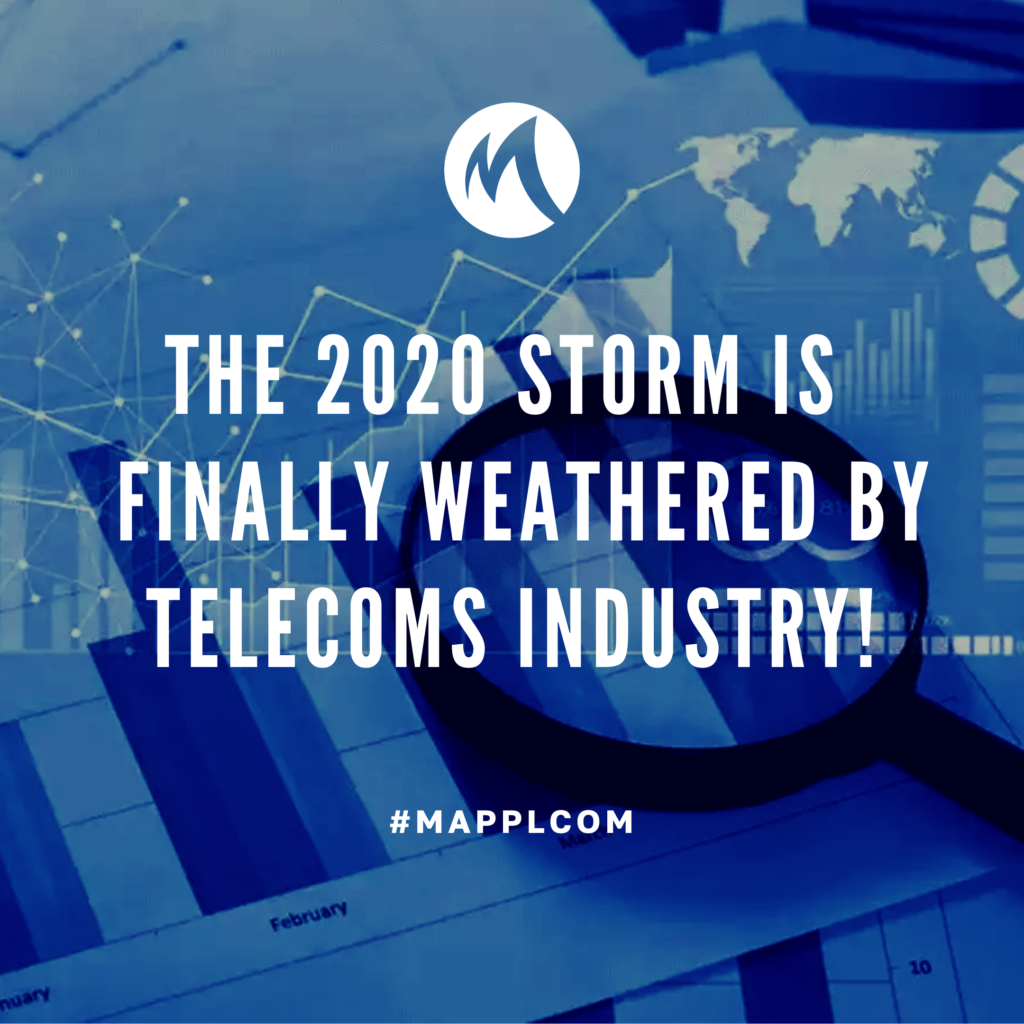 Even though the terrifying consequences of COVID cannot be overestimated in terms of ruining everyone's social and economic lives, recent survey proved relatively optimistic attitude of major companies' representatives toward power of digital solutions in overcoming COVID as well as further development of the industry.
Talking numbers, over 40% of the survey respondents admitted facing severe Corona-triggered obstacles, while 2/3 of them managed to find an effective way to overcome the issue.
5G deployment is, without any surprise, recognized as the highest priority task of the industry. Almost 70% of respondents also remarked that development of 5G-related solutions is also a corporate-level goal for their companies. Specialists admit that general recommendations to these decision-makers would sound like "less haste more speed", also if one chosen metric of "time to revenue" as a key performance indicator to analyze the progress of the network deployment, it would be really crucial to validate and verify the services before the launch to ensure optimized growth of the system. So, with regards to these recommendations, such stages as Testing, Measuring and Assuring are going to become inevitable part of a company's activities.
All in all, pandemic state and urgent need for transformation has proved businesses' commitment to application of advanced digital solutions. 75% of respondents either maintained or increased digital transformation investments during the lockdown period. The good thing for service providers here is that they now can commercialize 5G experience, since more than half of respondents report that consumers are evidently ready to pay extra for guaranteed uninterruptable 5G-based services, as well as for width of range of these services. Another promising finding is the growing attractiveness of fiber deployment as another investment opportunity. Drastically increased demand for both consumption of digital content and remote work (or education) caused higher demand on broadband connections. This also leads to the need to supply end-users with reliable and stable traffic, which can be technically achieved mainly by supporting existing infrastructure facilities with wider "fiberisation". The harsh constraint here is extremely high costs of this rollout. However, more governments are involved now in huge fiberisation projects all over the globe now, which boosts effectiveness and ROI for most the actors.
Among the negative tendencies demonstrated by the survey, one has to list new types of cyber-attacks on the communications networks. This can easily be explained by the fact that telcos and enterprises of other major industries are widely engaged in the process of digital transformation now, which leads to changes in both hardware used and software applied. The change itself reveals a room for potential weaknesses of the companies and threats in terms of cyber-crimes. Even though while deploying some "brand-new" digital solution a company addresses the issue of security as one of the former ones, people are still extremely concerned with their private data and want more advanced tools to feel safe against all types of attacks in any place of the complex value chain.
Generally, the survey demonstrated that digital solutions (meaning that their providers and operators as well) managed to overcome the severe year 2020 and made most end-users satisfied with what they get. Furthermore, the telecoms industry seems to be one of few which stood firm and helped to adjust people's lives to a required level of comfort even under new circumstances brought by the pandemic state. Hopefully, with the recent launch of vaccine we are now one step closer to the end of the "storm" – but the technologies tend to be a vital part of our life now we'll never get rid of.