The Message from The Late Great Founder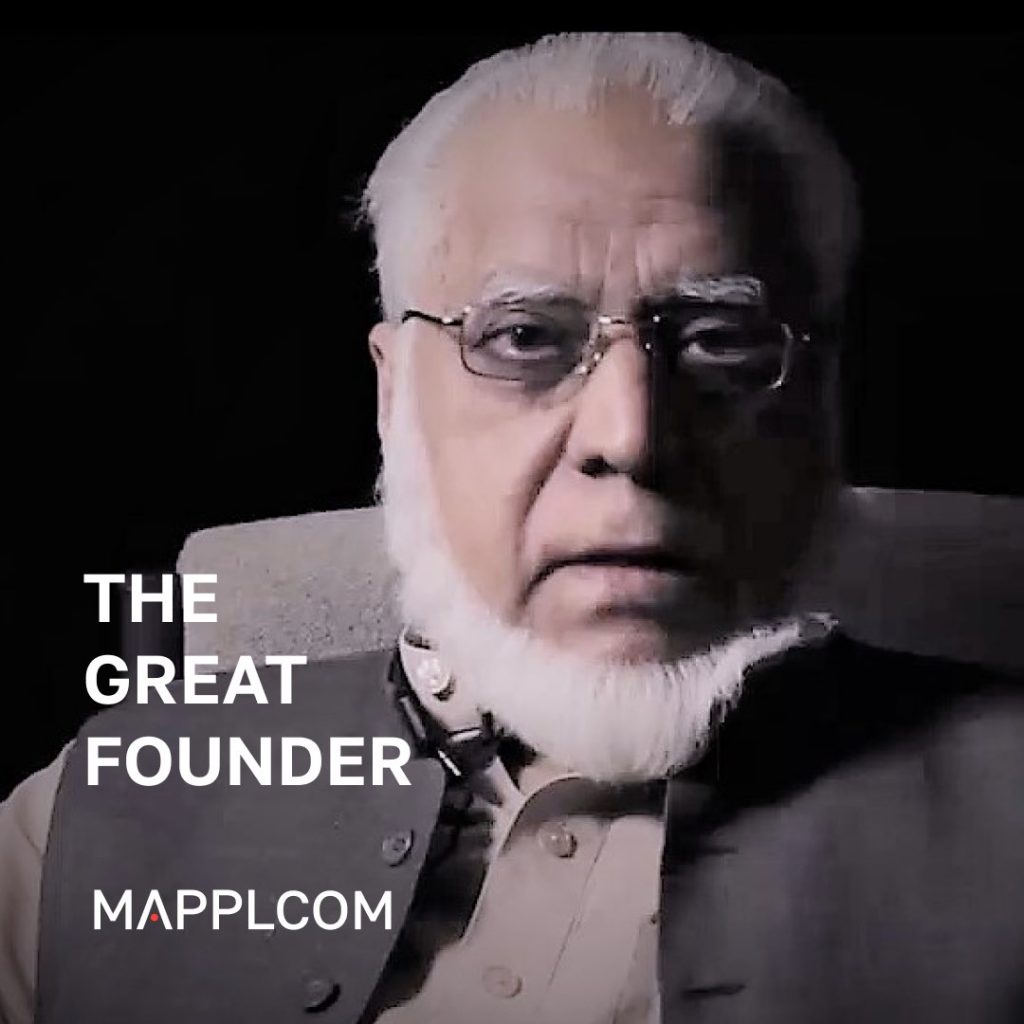 Chaudhry Fazal Ahmed
The Late Great Founder of AKSA & EURO
(1937-2016)
"Venturing into sophisticated automation field, dominated by foreign entrepreneurs, was a big challenge indeed. Consistent managerial efforts, supported mainly by dedicated hard work of our team members, have finally led to AKSA & EURO's recognition as a Company and Group of repute… read more From 2000 to 2016, AKSA & EURO has seen almost every season. We started from rock bottom with bare minimum opportunities. Yet, no matter what the hardships were, we struggled, worked and together we rose. I visualized and witnessed exponential business expansion. There is a great scope for our quality products, services and next generation networks which we provide at economical prices. I thank our distinguished scientists; young researchers, engineers and team members for all their contributions and assure them suitable increased benefits as the Group Companies grow, so we shall witness our mutual growth.
AKSA EURO have long been driven by the concept of continuity & sustainability, a paradigm of corporate social responsibility. Our high standards for code of conduct, corporate governance and performance excellence distinguish our contributions to society and global marketplace. Moving forward, I see a horizon full of opportunities to continue to re-define ourselves and how we help our customers. With a robust set of existing tools and technologies enabling us to grow, it is our infrastructure developed over many years along with the talent and ingenuity of our scientists and experts that will forge our future in the coming years.I look forward to working with our customers, distributors, dealers & agents by listening to the challenges, understanding the needs & opportunities and responding accordingly with the very capable & professional team we have here at AKSA EURO. I truly thank our customers and partners for noticing our contributions in developing their noteworthy systems. I find the scope of the Group to be very significant to the modern world, I am confident that we shall strive to contribute meaningfully to its noble goals in every way possible.
In recent years the outstanding need for security & surveillance products is witnessed by emerging markets globally, underscores that vital need which we shall establish with our presence and through our Solution Partners throughout the global marketplace and shall also maintain all distinctive standards of our operations – our technological capabilities, price competitiveness, customer services and earning strength – at a certain level internationally. EURO plays a useful role in the lives of people by introducing new products and standards of service that did never exist before".