The perks of being a transforming operator: those who have already started the process can see the remedy for revenue in predictable future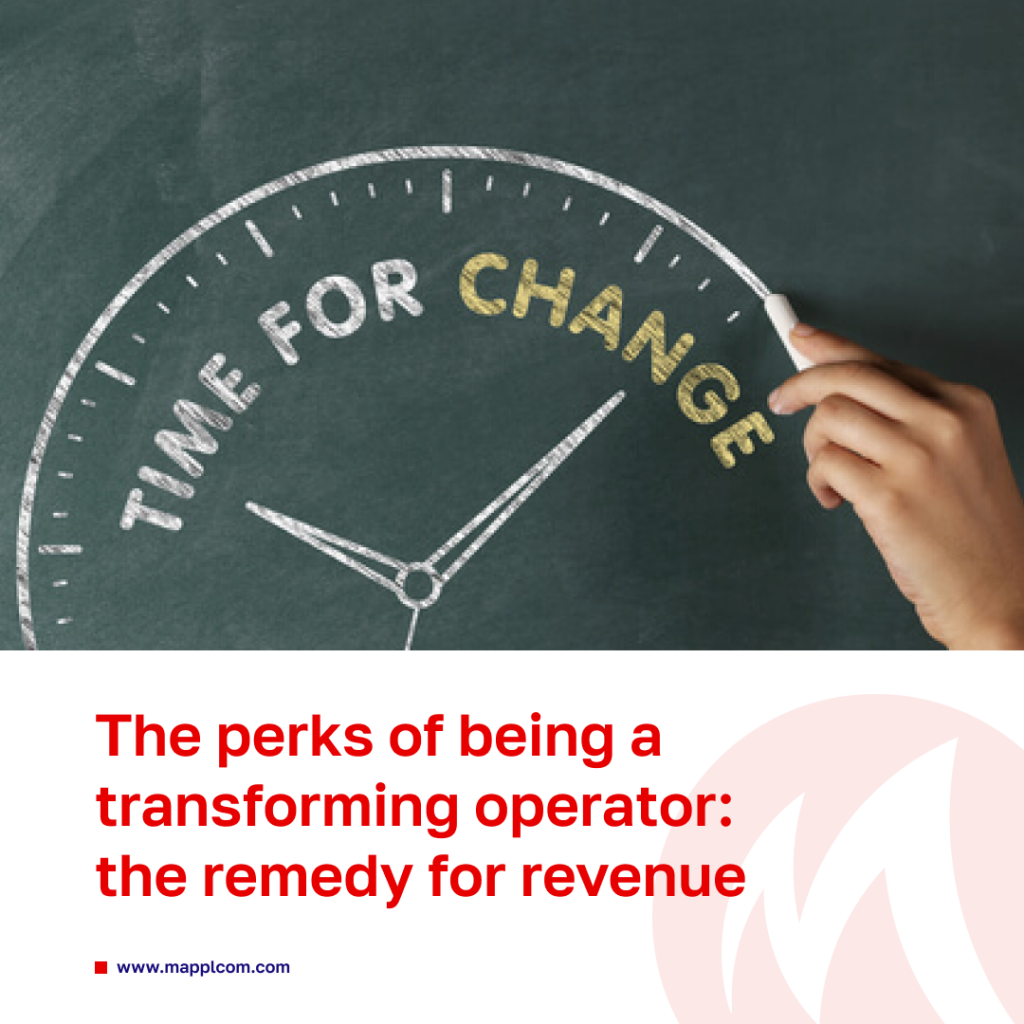 Recently, during a panel interview on different ways operators can use to innovate their products and to boost their bottom line, representatives of major operators, regulators and some dominant agents in the market tried to address the issue of advantages one can take during the transformation process.
Communications Services Providers (or CSPs) for a long time were always accused of resisting the transformation and even denying the necessity to evolve because these major companies are widely believed to not feel like changing anything due to time-consumption and costs of the process. Nevertheless, with a pandemic state and legislations imposed by state authorities and international regulators, these players now understand that transforming is a win-win solution for both end-users and themselves. The new requirements of the companies include services and facilities for maintaining WFH (work from home) and improvement of communication efficiency with employees. A lot of new home-bounded use cases lead to a 30% to 40% increase in bandwidth demand which makes providers rethink the development route. The main question, however, is how these already complex services can be enhanced and adopted even more in order to better face the needs of the clients. The experts define the following spheres:
Realization of Digital Self Onboarding
Probably it was the core thing identified by enterprises when the COVID-19 pandemic has come: the key service for increasing (or maintaining, at least) one's market share is the digital based onboarding of customers. This shift from traditional sources of attracting new users can be performed only through eliminating both technological and behavior gaps. The specialist talks about constructing operator-centered ecosystem where microservices based architecture functionally correlates with customer's needs. As for the behavioral aspect, required flexibility and tracking priorities of the Business Journey is normally described by an Agile methodology. In this scenario, the main benefits for the players will be reached through improved customer experience and customer lifetime value.
Adding value with chatbots
The development of chatbots, as well as their evolution, within the period of last 3-5 years cannot be overestimated. Having traditionally started as simply serving for balances checking and purchasing add-on services, they now frequently turn out to be a central channel for all interactions engaging customers, thus, replacing almost 95% of the needs for calling a contact center. Another area of chatbots' application is collecting customer data and processing this information for further forecasting of demand-related factors using artificial intelligence and machine learning. For complete elimination of necessity for humans to control the process the applied mechanisms have to be constantly evolving to increase the accuracy and forecasting scores.
Billing and payments
Another potential transformation trigger is development of billing systems which were initially designed for invoices generating for customers when their order is proceeded at the end of the cycle. The billing process is streamlined now – it's reached through automating of many of the manual activities associated with the bill-run part of the process. This is considered to be the most time and resource consuming part, so with this shift companies strongly gain in efficiency.
There are even more concepts which are majorly associated with this enhanced transformation of operators and services, such as combining traditional and cloud services, facilitating partnerships through bunding services and so on. While the demand for transformation is clearly identified, CSPs are still facing a challenge of choosing proper tools and solutions for reaching the target state within the shortest possible period.