Value of Fixed Networks in the 5G Era. Innovating to Unleash.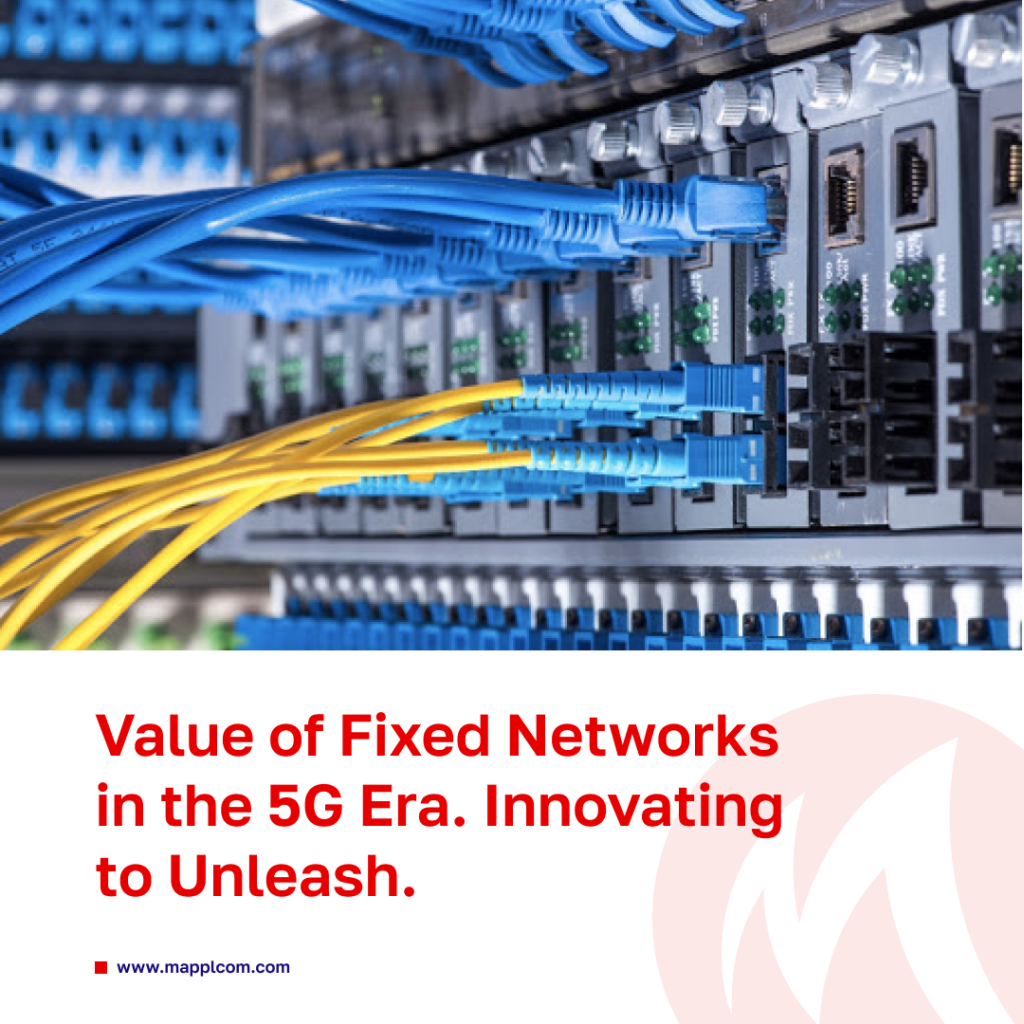 Earlier this year a drastic increase in Fixed Broadband (FBB) and Mobile Broadband (MBB) networks as well as the volume deployment of gigabit access has been noticed. CAGR (the compound average growth rate) the 10G PON is forecasted to reach the mark of 30% within the period of next 5 years. There are numerous specified business strategies proposed by operators globally and huge 5G rollouts are planned already in 70 countries. The plans often consider coexistence of FBB and MBB to bring on some competitive advantage of using both technologies.
The simultaneous way of promoting both fixed and mobile broadband wad firstly introduced by Chinese government as a way to sufficiently apply both tools within a broader audience. Technically, the crucial difference between the bases of FBB's and MBB's user also contributes to a possibility that the two broadband access modes are able to survive in a coexistent, mutually-reinforcing manner over a long period of time with some stability. The major part of FBB users consists of homes and enterprises. This user base's main requirements are FBB high standards in the spheres of security, stability, reliability and relative bandwidth, Quality of Service. As for Mobile broadband, the main consumers of these type are individual users which are also served in a few indoor coverage scenarios. Even though levels of security, QoS and reliability are compared to ones demonstrated by FBB, bandwidth still leaves much to be desired.
All things considered, due to different target groups they keep aiming at, FBB and MBB have different characteristics and, therefore, employ different technologies, thus giving a chance that they will promote and complement one another in the foreseeable future. The idea of co-using the same facilities is occurring more and more often nowadays as a strategy of main telecom operators the apply in order to reduce their costs and boost cost-efficiency. But what we see here is a totally different subject as ambitious deployment plans set but the Chinese parties cover taking the advantage of "separated" database to promote both broadband technologies each on its facilities and channels. Though the strategy is pretty questionable to be called "cooperation", the potential success expressed in finances and technologic development is anticipated to be enormously overwhelming – experts in the market report.