2020: Main expectations from telecommunication industry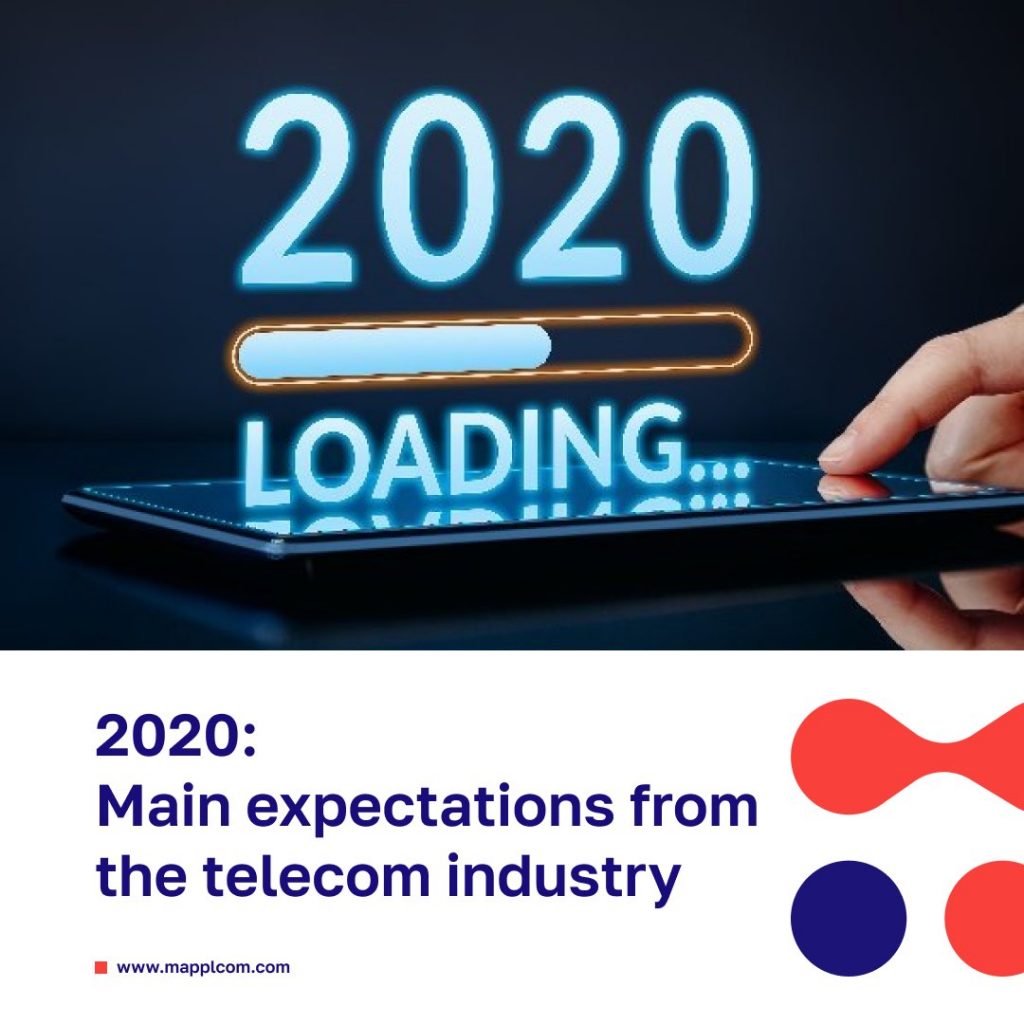 The year 2020 has just started and from the very beginning brought a variety of experts' anticipations of a new breakthrough, triggered by a drastic increase of the industry investments in 2019. What is the next leading technology going to be like? Which tools should the companies adopt to achieve the cutting-edge success?
According to the Industry Progress Outlook, published by world-proven biggest BIG FOUR member, the main 2020 trends on the market are: NEW SECURITY SOLUTIONS AND 5G EVERYWHERE. Let's check what it means in practice?
Deeper into details: SECURITY SERVICES
In the rapidly growing and evolving environment not only provides the market with high-level solutions, but bring some threats. Statistics say that more than 3 out of four (!) people now does not feel comfortable sharing personal information on web, more than half of end-users experienced unpleasant event connected with private data being hacked.
The riskiest areas are said to be the ones related to fin-tech sector and social media services since the excessive using of artificial intelligence techniques increased the accessibility to Big Data for all the intermediaries. What does it mean in practice? For authorities – a powerful signal that a data protection regulation is required, for providers – the real customer preferences are shifting toward companies delivering the secure smart solutions. Now it's the top-1 priority!
5G ERA: have we reached the target?
The fifth-generation wireless technology for digital cellular networks fairly seems to be one of the hypest things in the history of digital-related topics! It holds the position within the 100 most popular search queries of 2019. The main concern is whether the spirited debates around the topic are not overestimated – what qualitative changes are most customers willing to find tolerable and how they perceive actual speeds expectations of promoted 2Gbps, which is promised to grow up to 10Gbps (100 times higher compared to 4G!).
All in all, experts believe: new connectivity technologies like 5G fixed, wireless and satellite internet may change the game.
What does it mean in practice? The support of authorities and regulators is essential to bring theory to practice! The large-scale rollout of 5G should be provoked by local governments, coupled with the launch of many over-the-top (OTT) services, encouraging.
mapplcom.com/