How to support Neutral Host Networks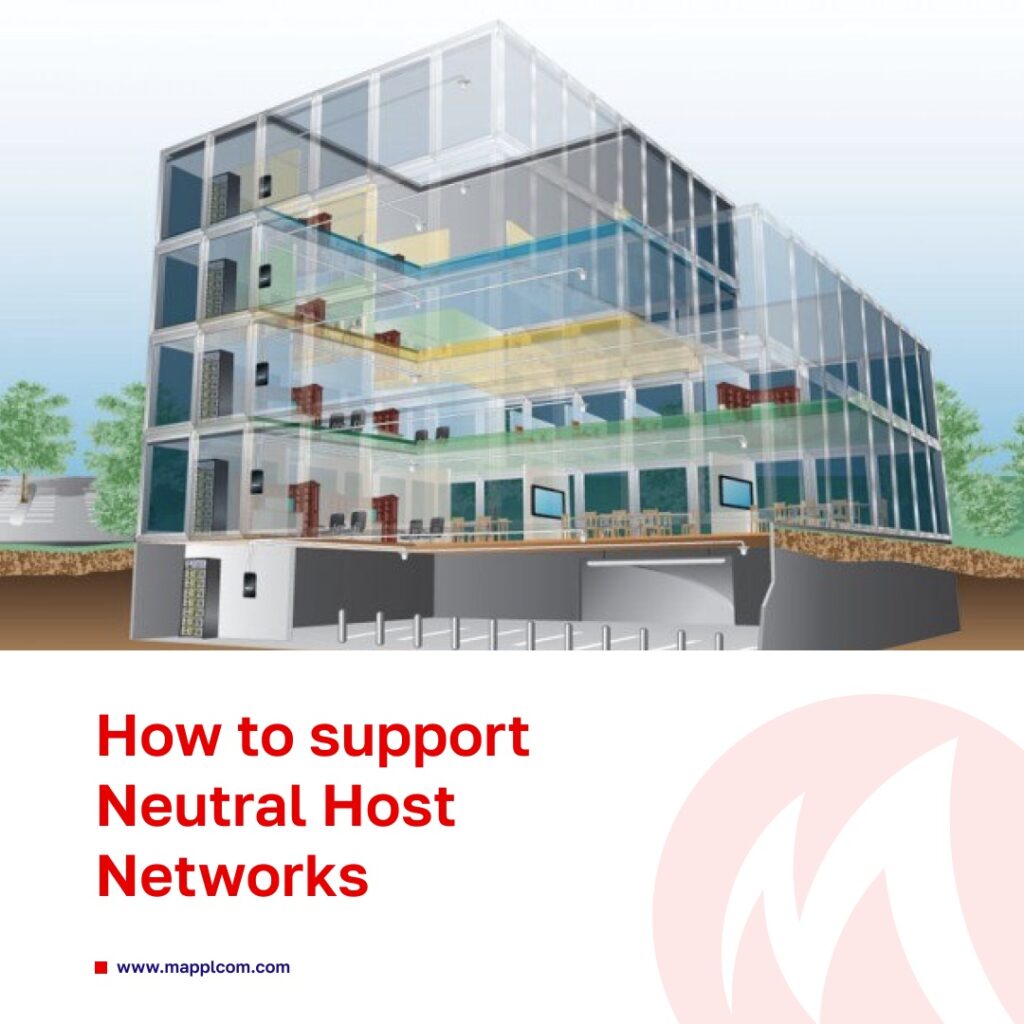 To begin with, we have to understand what a Neural Host Network is. In fact, it is one of the disruptive concepts that has evolved in the telecom industry recently. The idea proposes creating some third (neutral) party who operates private and public connectivity in terms of the network offering instead of the traditional scheme where deployment and operation were carried individually by each Mobile Network Operator (MNOs).
Talking about the most representative examples, we could name in-built Neutral Host Networks in multi-tenanted office spaces, medical institutions like hospitals or sports objects like stadiums, there're also some outdoor small cells' trials and pilots.
There's a real transformation required to make this concept a reality starting from proper planning and until implementation. Even given that the technology itself is almost ready, no one knows the environmental reaction and is it going to be implemented inside already existing facilities making potential functionality and scalability questionable. The business model is still on the stage of recognition and some might need a trigger to perceive the business value proposed.
The key elements here are MARKET DRIVERS and NEUTRAL HOST CHALLENGES.
As for the DRIVERS, the importance of indoor mobile coverage and reliable indoor cellular coverage is rapidly increasing now, but a higher brand frequency as well as modern materials usage in constructions make indoor coverage more and more demanding. With these regards, Neutral host offers is exactly the opportunity which provides indoor connectivity to a wider range of construction including hospitals, universities, enterprise buildings and office centers, shopping malls or other areas with a single infrastructure for all the mobile operators.
The range of EUTRAL HOST CHALLENGES is impressive. Expect for an increased number of agreements and negotiations when deciding whether to use MNO's own SIMs/eSIMs profiles or neutral host operator's ones, and splitting other major responsibilities, there are numerous options of SIM provisioning and profile management, as well as security considerations and client confidentiality which definitely require flexible authentication methods.
Working with user's expectations, one would also have a seamless and continuous coverage moving in and out locations. Finally, roaming and interconnectivity processes would have to be in place to enable the mobility between public and neutral host coverage to support an automatic network selection without user intervention.
To sum up, while the technology is something we really anticipate, it's crucial to design the plan for overcoming appearing difficulties as soon as possible to ensure companies with a tool to extract additional values and get enhanced possibilities. This is why delivering complex and mission critical systems allows the strategy and roadmaps created to be realistic, achievable, and bring value to the organization.