Mobile connectivity landscape, how is it navigated?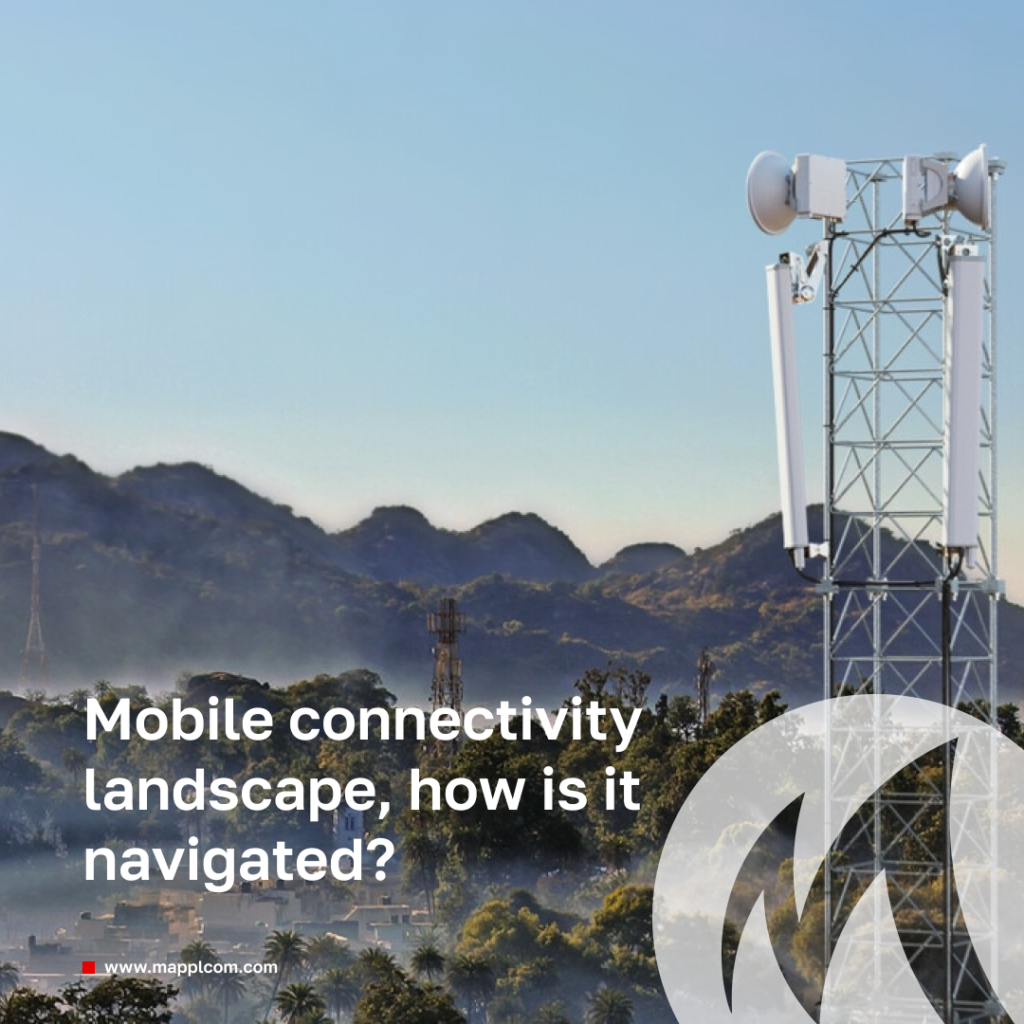 Even without over-exaggerating IoT significance now, it is pretty obvious that with currently registered 20 bln devices globally, half of this number is becoming IoT gadgets next year. This is not about smartphones, laptops and tablets. Instead, this is about different tracking devices, such as fitness equipment, scooters, parking facilities and other infrastructure communications. These gadgets are mainly used in order to fulfill our requirement of controlling almost everything: from our health, home and electric appliances, our kids and our pets to temperature of batteries in our cars and physical state of cows and equipment on factories.
According to the most realistic forecasts, number of these IoT objects will double (!) each two years. This extraordinary growth rate is a serious challenge for two groups of stakeholders: device manufacturers and ones who apply them as components for constructing more complex objects. Technically, the newest devices are advanced in terms of better batteries, higher security performance, longer life, more reliable connectivity and wider range of features. From the point of view of network, currently used combination of 2G, 3G and 4G is a result of a continuous evolving process, but available technologies for the use of end-consumers also cover Wi-Fi, Bluetooth, GPS and even satellite spectrum. The decision on base technology is mainly dependent on manufacturers' desires: this explains why they often support new bands for Private LTE or CBRS when designing a smart system for further use by an enterprise which owns its private uninterrupted spectrum (the case is actual for medical complexes, building facilities, sports and agricultural objects). The main side effect here hides in a number of active talks on the issues: ones who overestimate the effect tend to get disappointed when result doesn't overcome their expectations. Promising news here is that now we talk about certain growth, based on already historical data, not some fluffy forecasts.
Experts conclude that the growth itself is a healthy sign, not the next bubble to burst. It bears strictly fair nature as generally recognized as a tool to boost effectiveness of most productions and industries. Adoption is going on in a number of verticals, such as education, healthcare, robotics, micromobility and other services. Despite Covid –related issues, the development of IoT segments was so prominent that managed to precede the pandemic. From the other side, majority of regular users and transformation agents understand now how urgent the need to deploy connected device is for surviving in post-pandemic world. Building a new connected product is what most of providers and manufacturers are aimed at nowadays. Solving the problem of finding both universal and particularly efficient in a wide range of segments decision is a top-1 priority for the companies, engaged in the process.