Multi-vendor model is embraced by service providers aiming at delivering edge computing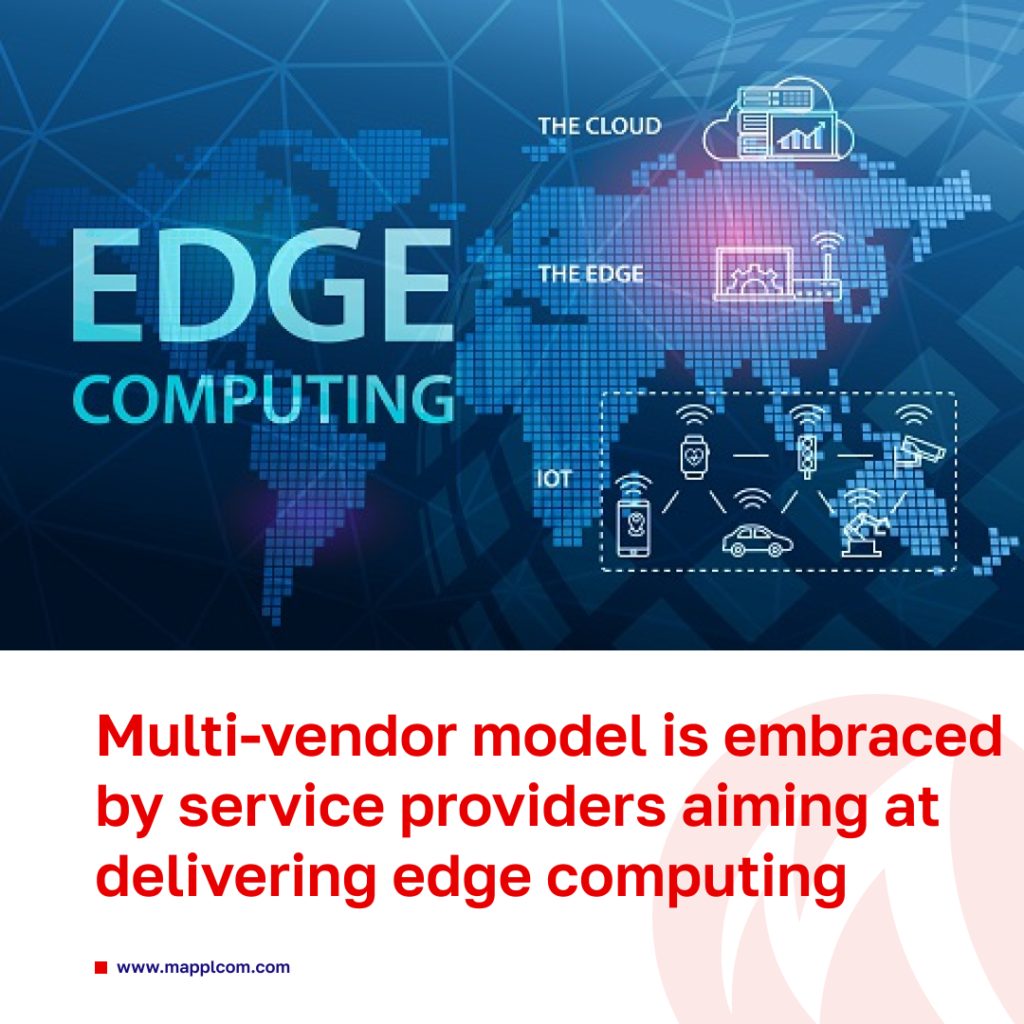 The conversation on edge computing has moved from questions on methods and reasons, which had been occupying minds of experts and providers for a long time, to more specific questions on place and time, since it is seen as a real solution now, not some distant concept. Both providers and enterprises (who act as consumers) design new strategies in order to extract value from adopting computing technics. So far, most companies suppose that one-vendor solution can't be any effective, as required level of integration, reach and scale can be achieved only through more complex involvement and contribution of several more or less successful players.
This seems to be controversial from a historical point of view, which suggests that most of networks were created as closed environments, but makes sense in terms of latest cooperation trends and also opening up leads to a diversity of ecosystems that aren't blocked for ISVs, VRANs and integrators. Besides it enables service facilitators to use more specialized solutions for each industrial use case. Most experts are talking about federated edge that will be created through supporting edge deployment by several both cloud and telecom players. More and more often companies come to understanding that collaboration and cooperation makes a greater impact for the common success.
The first prospective direction of co-development is Cloud Collaboration. What service providers can extract here is basically the access to edge capabilities, as well as 5G connectivity, footprint and scale potential. They crucially need enormous capacities to collect, proceed and store anticipated volumes of data they are going to face soon. There's also a requirement for seamless handoffs between cloud and edge properties, with an option to run applications on every stage of the ecosystem. Therefore, a united cloud assets platform will ease the process for every involved side and equip them with a higher level of security and higher speed of innovation deployment.
Technically, edge is not a single-place-stored entity. Instead, it significantly varies from case to case, depending mostly on task-specific processes and distribution across tiers (covering the first tier, represented by telcos, the second covering "the last mile", consumer edge related to their private property and, finally, the device edge itself). Altogether these tiers have to be leveraged by service providers to eliminate unnecessary limitations and supply diverse vertical markets with the services they need.
Another tool for providing flexibility and adjustment options for every particular industrial case with its special architecture, involved apps, coverage and demand-side differences is a supported container management platform, which can be located at any point within cloud infrastructure depending on the most advantageous way of interactions between providers, partners and clients required at the edge. This is estimated to be the best solution for applying new services and applications not experienced before, to test them in edge places without significant footprint.
So far it seems that service providers are willing to take a leading role in the constantly developing edge computing space. They do understand the growth strategies of other intermediaries and have enough technical capabilities and relevant experience to play a key role in the process, not only innovating edge application in current computing-related tasks but also building new areas of application and uniting community members to a powerful infrastructure with enormously increased efficiency for different use cases.