Potential of Fixed Wireless Access is promised to be unlocked by the newest 5G Networks.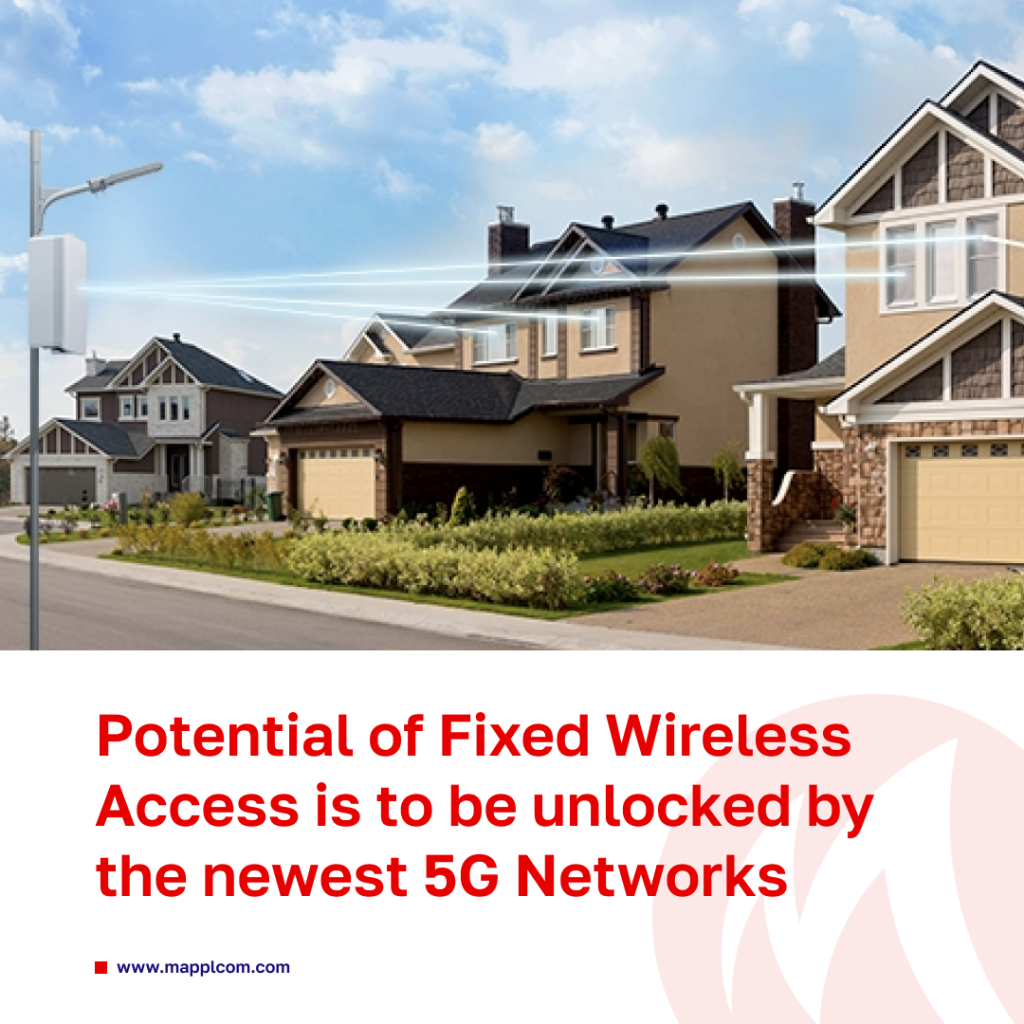 Development of Fixed Wireless Access (FWA) is going to take 5G networks to the next level – telecom analysts report.
On its way to eventual maturity and stability 5G were believed to be supported by several different technologies created to enhance impact of new-generation facilities to make it a truly global phenomenon. Nowadays, a potential tool for 5G support is seen in Fixed Wireless Access (FWA) concept. The main question is: did telecom companies manage to find a stable a reliable source to secure economic, commercial, and practical sense at the same time?
Fixed Wireless Access for a long time has been a promising prospect for operators because of comparatively higher applicability in rural areas. As a result, usually thought of as just a special alternative to fixed line broadband, providing connectivity and accessibility to those regions where installing typical fiber was extremely expensive, with the advent of 5G networks, the technology is rapidly growing nowadays to become more competitive to similar tools.
Experts also consider global tendency to cooperation and sharing economy as a trigger for 5G global harmonization which has also allowed manufactures to get together to think of FWA as a market with huge cumulative volumes generated by the whole range of companies. Nevertheless, it's worth mentioning that that technology itself is dramatically growing more and more competitive with traditional fixed broadband. Better fiber backhaul and this harmonization actually the factors that drive the new dawn of FWA.
Among other competitive advantages of FWA one could notice simple installation process performed by customers themselves, without any typically required calls for an engineer or any technically advanced procedures. According to statistics, for around 86% of FWA customers it took less than 15 minutes for the whole self-installation of the CPE device, with 96% users managing to perform this in under half an hour period.
As for disadvantages, in the past FWA has significantly lagged behind other more traditional connectivity methods in terms of speed. But so far this is no longer the case, as fiber-like speeds are already solid leaders in this field. For instance, an average user's abilities are pretty limited – fixed lines give around 100 Mbps while proposed FWA solutions enable speeds of around 200 Mbps, going up to 500 Mbps for some groups of users.
The latest generation of networks is definitely set to be a game changer for FWA. The market still has to understand that the burden of using it correctly and efficiently is still on operators.