Satellite internet is not a threat to telecom service providers!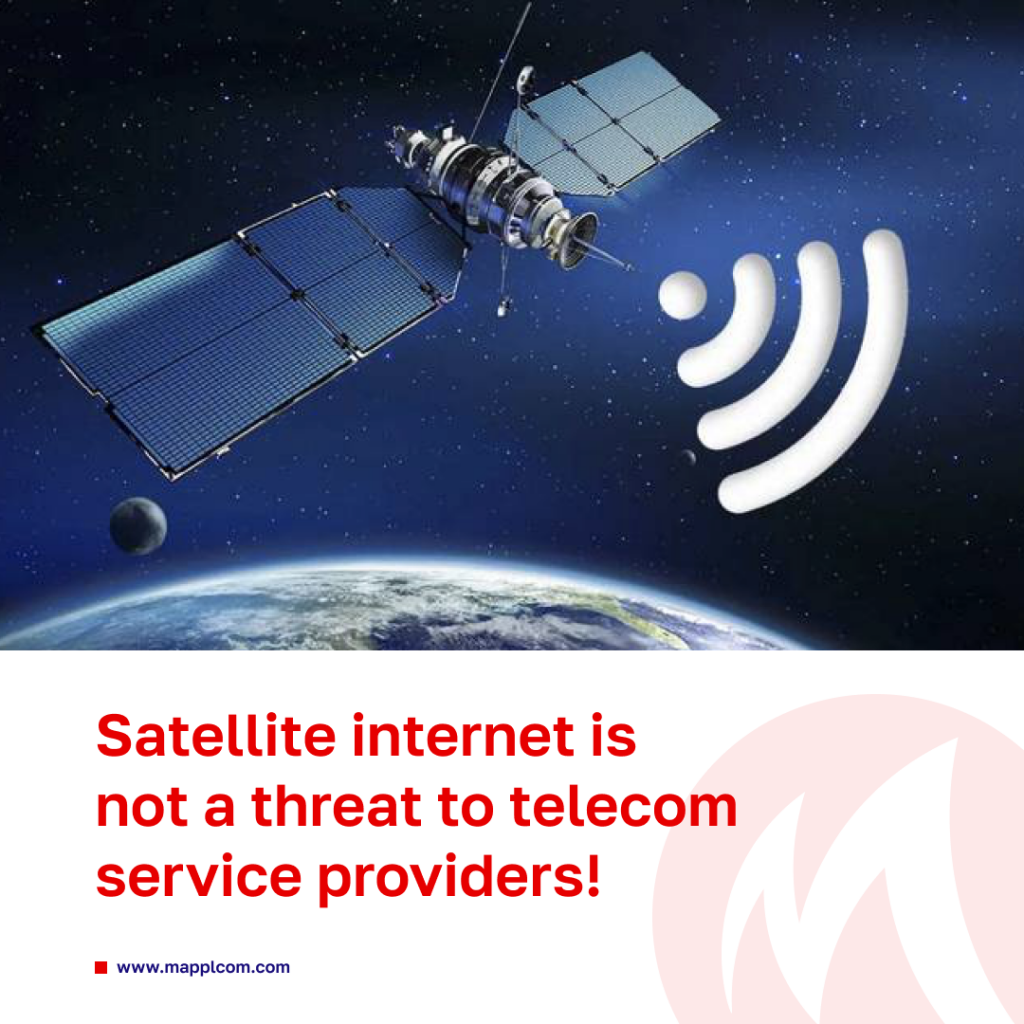 After an unbelievable and historical launch of the first private starship Crew Dragon by Elon Musk and Co, almost all (if not all) of his products and campaigns are perceived as extraordinarily successful and financially profitable. Anticipated Starlink's internet technology is not an exception. Bug if in case of spacebands rocket ships and aircrafts we understand that we will partially occupy market with still a majority of such flights initiated by governments, then in some other spheres it's quite questionable whether other players (other than Musk's companies) are not going to become odd and lose their commercial attractiveness. This has probably become a dominant nightmare for vehicle manufacturers, energy services providers and telecom operators. The good sign here is, however, that the founder himself is said to not be looking for financial dominance but boosting new products'' creation and markets' development, therefore, revealing all the Research and Development complex's results to be used by any other players.
Some fears regarding competition for telecom services are being discussed for a long time but it seems now that a logical conclusion is reached: Starlink's satellite internet won't step on telcos' toes. The project of low Earth orbit satellites recently proposed by Elon is going to be executed but there's no threat for network operators. These words by Musk were seen as a deep relieve after a long period of attempts to get adjusted since an official announcement in the middle of last year. The process of launching LEO satellites into orbit was initiated in order to create a constellation to deliver internet connectivity. The final goal is to have more than 12,000 satellites. The access to the services will be reached through special terminals purchased from SpaceX itself.
On the surface, this really seems to be a big concern for telco industry: wide coverage, comparatively lower distance from the surface (550 km), promised speed of 10 gigabits per second, overall capacity of 1 terabit per second. But, it's crucially to mention here that the way Elon Mask sees it – as a tool for helping telecom industry to handle hard-to-reach customers with some special broadband services. So, with this "supporting" role for current services and aiming at reaching ones that could not be covered by ordinary cell towers, copper or fiber – the whole system is seen in a totally different way and not considered to be a threat for the existing telecom services. No doubt, the rules for the industry will be changed, as well as we can anticipate new challenges in terms of market competition and regulation by authorities. But so far we can hope that will see more affordable and available solutions for everyone of the foreseeable future.