What's the effect of 5G on different industries?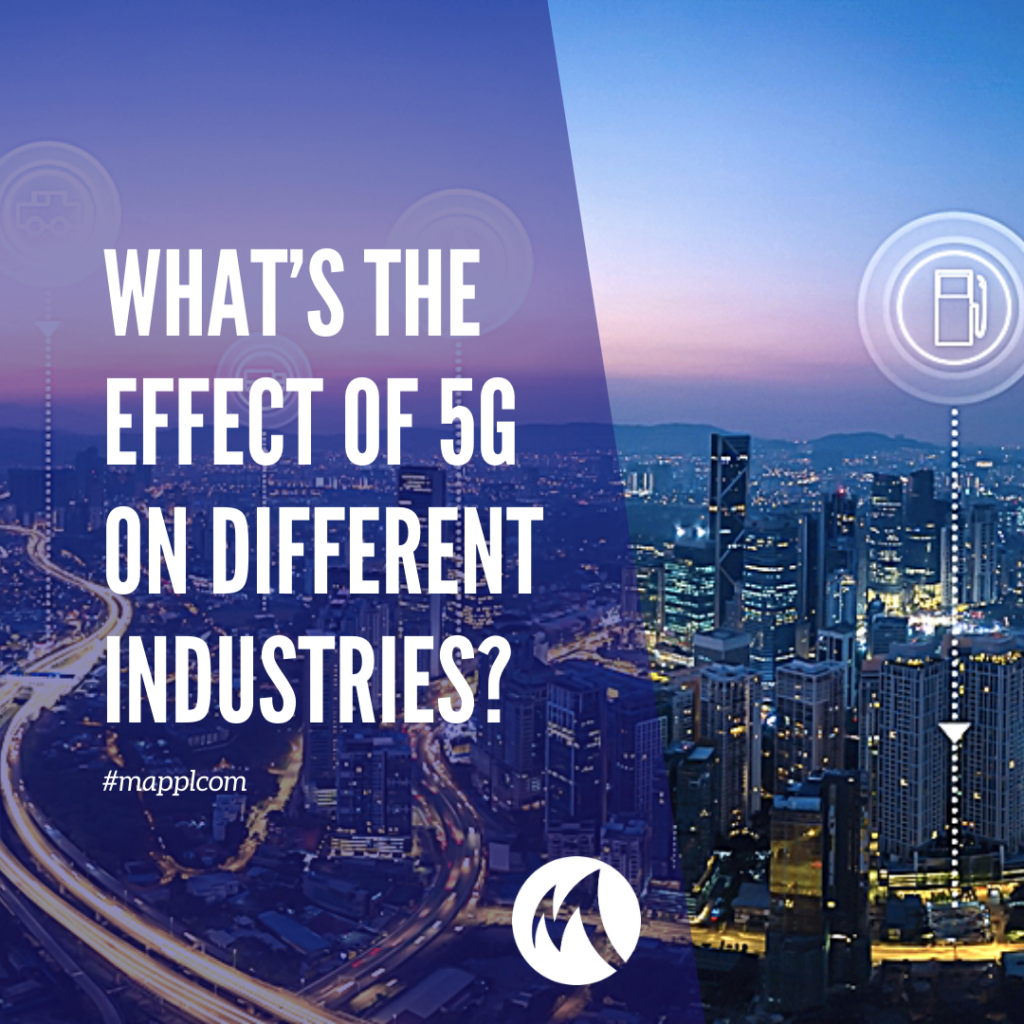 Now we would like to present several examples of 5G implementation in some of the world's most prominent spheres of economy to identify which changes it can trigger globally.
Healthcare
This industry is believed to be one of the early 5G adopters as the urgency of the needs experienced by its "clients" is incomparably higher than one in other industries: using advanced tool to identify the patience's state of health can literally save the life. This feature was not only used as an assistance for distant virtual visits to doctors but also as a source of self-control for ones using numerous sensors, applications and smart devices. There's a special class of technologies called IoMT (stating for Internet of Medical Things) which is constantly developing to serves those in trouble. One of the most unbelievable cases is the world's first remote brain surgery performed by computer on a distance of 300km from where the actual doctor was.
Manufacturing
Main benefits brought by 5G implication are associated with increased safety or productivity. It is generally applicable for most of the manufactures where at least part of the work can be done by specially designed robots. The rise of these automatized tools can be mainly explained by the understanding of high returns on this type of investments and growing interest of owners to advanced techniques as a competitive advantage. Among the most recent cases there's near real-time training platform for factory workers which is complemented by AR overlay and robotic manipulators managed by a special controller, designed as the one used for video games.
Automotive and Logistics
Probably, the most "famous" examples of 5G implementation – driverless cars, which are now lacking lower latency to become a commonly used solution in everyday life. But even current progress is so overwhelming that vast majority of enterprises are ready to use self-driving cars for some corporate processes. 5G in this case is needed in order to acknowledge the car's "brain" about other cars, pedestrians and infrastructure elements to make a drive safe. The success of the technology would also trigger updates in the logistics sphere, and the potential benefits for the industry are estimated at the level of $140 (!) billion just on congestion avoidance (with also less fuel consumed and higher accuracy of calculated traffic times). Some of the companies moved even further and analyze drivers habits to make the route not only the fastest, but also enjoyable and less stressful. It might also provide companies with a tool of the drivers' assessment prior to hiring them.
Agriculture
Usually considered as one of the "classic" industries, agriculture also demonstrates drastic changes in tools applied. Advanced systems mainly serve for tracking and controlling power, water, machinery and even livestock movements to extract desirable results. This is helpful also in addressing the growing demand for the farmed products, which would not be handled without smart and efficient resource management. The latest development regarding agricultural 5G-based solutions is embedding AI into farming and related equipment in order to make machine responsive to the impulses they get from the sensors installed, which makes the whole system less dependent on a farmer and enables faster reactions and, therefore, risk mitigation. It also leads to a less amount of chemicals used, resulting in 90% reduction.
Finance
Payments have never been that easy and available anywhere. Not that long ago people were shocked with the new option of paying with their smartphones – and now the variety of devices suitable for this is a way wider. Analysts predict that the range of services available on the go will also include loan applications, smart trading, credit checks and many others. Another growing segment of the market is the wealth-management systems and remote banks which focus around customization of provided services. Moreover, some insurance companies have started using drones for insurance claims which can let the companies use human resources for more "thoroughly-solved" tasks. It's worth mentioning that not only the giants keep developing the market but also numerous startups creating solutions which analyze clients' spendings, behavioral trends and suspicious activity.
Energy
Specialist name two main directions of future 5G application in this industry: firstly, monitoring and maintenance in real-time mode with advanced sensors being used and, secondly, smart grid construction for uninterrupted delivery of renewable energy. In both cases meters have to operate quickly and reliably among pipelines to make the system stable and human interventions unnecessary. These smart devices would also acknowledge users about their consumption patterns and analyze what might be approved. 5G is also needed here for lifespan increase for battery-dependent devices which would directly lead to significant cost-reduction.
These are just a few cases of 5G implementation that are going around us right now, and, for sure, many others are coming, with numerous companies investing in this field. This helps us identify the development route and understand what innovations we are to face when 5G is finally deployed. This gives one a better understanding of width of 5G applicability and allows users, whose perception is biased due to previous experience of dealing with 5G in any particular industry, to see how all well-known economic sectors can be modified to extract value from the newest generation networks and improve lives of end-users.